Multi-language Account Invite Site Link
Allow your past customers to request their own account activation link.
Our multi-language site link tool allows you to place one piece of code on your site, and then customize the content displayed to your visitors, in all the languages your site supports. You can also create custom HTML account invitation emails with our email editor.
Easy to Configure
Specify the text you want to use for any language your site supports, along with the styling to fit your Shopify theme.
Works with Shopify language configuration

Edit all copy including headlines, instructional text, and buttons

Use CSS styling for a perfect match to your site
Create Custom Emails
Use our advanced email editor to craft pixel perfect branded emails for your account activation emails.
Drag and drop interface with no coding

Use our templates or create your own design

Pixel perfect emails compatible with Gmail, Outlook, and other email clients
Easy to Install
WOTIO provides you with a small piece of code to place on any page where you want provide access to this self-serve activation link.
Easy copy and paste format

Automatically adapts to Shopify language selection by the customer

Fast script load times powered by Amazon AWS
Automatic & Bulk Account Invites
Convert your shoppers to customers with less effort.
Our account invitation tools enable sending of customer account creation invitation emails from Shopify to your customers. You set the rules on which customers get the invites. WOTIO does the rest.
Automatic Invites
Your customers automatically receive an invite after placing an order or updating their customer record in Shopify, based on the rules you define.
Set timing of invitations

Block domains from invites

Block or target customer tags

Supports Locations Feature
Bulk Invites
Migrating to Shopify and need to activate all your past customers? If you have a large list of customers who need to receive account invites in bulk, then our bulk invite tool is perfect for you.
Great for stores migrating to Shopify

Send to all uninvited customers

Send to targeted customer segments
Bulk Links Generator
Create activation links for all your customers to deploy your activation emails from another email platform.
Great for stores migrating to Shopify

Generate personalized links for customers
HTML Email Editor
Create advanced responsive HTML emails for use with Shopify or other email services providers and platforms like Mailchimp, Klaviyo, Hubspot, and more.
Our powerful editor requires no coding skills. Simply drag and drop elements on to a canvas to create your next email marketing masterpiece.
Pre-defined Templates
Don't have a designer? Choose one of our templates and modify the images and text simply and easily.
Millions of Stock Images
Find the perfect royalty-free images to use with your campaign from sources like Unsplash, Pexels, and Pixabay, right inside the email editor.
Built-in Image Editor
Crop, resize, apply filters, and more right inside the app with our advanced image editor.
Email Tracker
Track Shopify system emails with ease.
Now you can track all the emails deployed to your customers from Shopify. See how many and which customers open your order confirmations, shipping confirmations, delivery notifications, and more.
Track 23 Different Emails
Track all or just a few of your Shopify emails. Start with account invitations and move to your order confirmation and other important emails.
Daily Reports
View simple reports of activity at the email level, or drill into individual customer activity.
Simple Installation
Place a snippet of code in your Shopify email template, or reach out to our support for installation assistance.
Bulk Discount Codes
Generate thousands of discounts codes at one time.
Use custom prefixes and suffixes to create segmented codes you can use for multiple marketing channels or audiences.
Native Shopify Integration
Our discount codes are automatically integrated into Shopify's discount administration so you can easily manage all of your discount codes through the native Shopify discount tool.
Optional Customization
Optional prefixes and suffixes for your codes can enable you to create as many segments as you need, all associated with one discount in Shopify. Additionally, prefixes and suffixes can be used for branding, campaigns, or special sale identification – i.e. BIGSALE1U795GH
Brand Friendly
We utilize a filtering technique to eliminate potentially offensive words from showing up in your codes. Even though the codes are randomized, we do our best to make sure words that might be offensive aren't associated with your brand.
Monthly Pricing
Choose from any one of our 3 available plans.
* Bulk credits are used per bulk account invite deployments or bulk account invite link generation sessions.  Account invite deployments using our Bulk Invite tool can go to all customers or a targeted segment of customers – there are no restrictions on the size of segments. Bulk Discount Codes are included for free in all plans. Bulk discount code groups can be as large as 100,000 codes generated at one time.

Rated 4.9 out of 5 Stars by our merchant partners on the Shopify App Store.

This app was great. When Nine West needed to migrate to Shopify Plus we started looking for an app to easily move over our customers and allow them to start shopping. WOTIO Account Invites Plus was exactly what we needed and did the job quickly and effectively! PLUS: Great support from Dev!

This app did exactly what it was supposed to and the support has been top notch. We migrated our websites recently and needed to re-invite hundreds of thousands of customers. This app did it in a matter of a few days and increase our active customer base by tens of thousands.
This app is a lifesaver and a timesaver if you have launched your POS store before your online store. We used this to bulk send all of our in-store customers their app invites to get them registered to our online store after we launched it. Brian from the support team is great and helped every step of the way!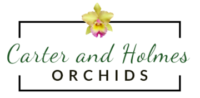 Needed this app after moving customers from Magento site to Shopify. If people missed the welcome email, they still had the chance to activate their current account vs. possibly being locked out. The perfect fix for a Shopify standing issue.

Excellent app and excellent support! Only minus is that this feature ( automatic customer account invite ) isn't already a feature in Shopify. That baffles me a lot. [They] did a great job helping out with link placement – thanks so much!
It works well. And they have wonderful support as well. It's a good thing that such app exist, I've spent so much time making sure the system of my store works, and sometimes this kind of function is forgotten. With this app, at least I know my new artist member joiner is taken care of! Thank you for such a useful app!