Shopify allows store owners to filter their customer lists by a number of parameters, and then save that list of customers as a customer 'segment'. When you want to send a targeted bulk invite to a certain segment of the your customers, you can select from those same segments you create in the Shopify customer admin to target with bulk account invites. The instructions below will walk you through how to create a customer segment in your Shopify admin for use in the WOTIO app.
1. Navigate to your Shopify customer admin.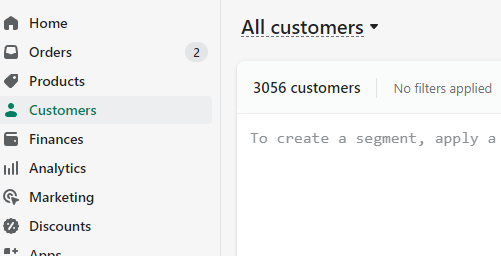 2. Use the filter menu to select filtering options for your customers. For example, you can filter your customers that only have a certain tag, or who accept marketing, or don't have an account (or a combination of all of these). You can add as many filters as needed to narrow and refine your customer group.
Note: Targeted bulk invites through the WOTIO app rely upon your segment to determine who to send an invite to, so make sure that if you don't want to send to people who don't accept email marketing, that your filters exclude those people. The GDPR settings in the WOTIO app will not be enforced for targeted bulk sends.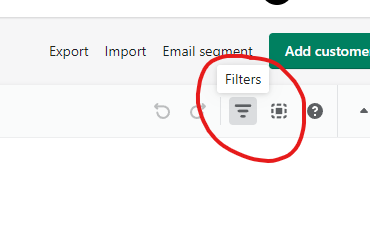 To find all the customers that don't have accounts, simply enter the following: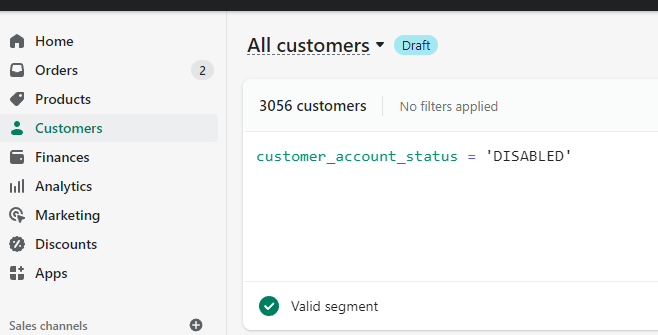 3. Once you have filtered your customers down to the group you want to save, click the 'Apply' button.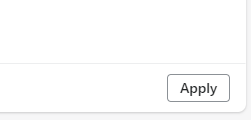 After you hit apply you should see your filtered list of customers. Verify they match your filter criteria.
4. Click the 'Save As' button in the top right corner.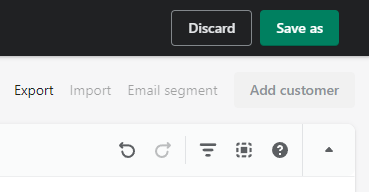 5. Enter a name for your new segment and click 'Save'.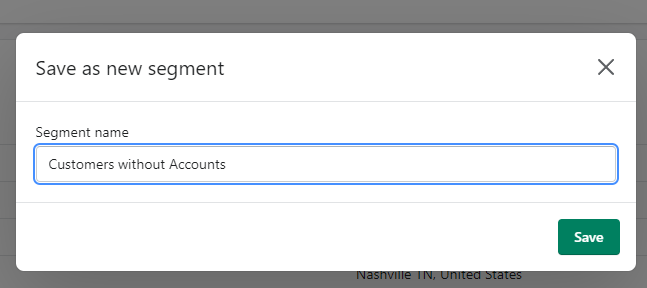 5. Now you are ready to send a bulk invite to your new segment with the WOTIO app. Navigate back to Apps > WOTIO,  and select the 'Bulk Invites' link.

6. Select your new customer segment from the selection list, and click the 'Send Bulk Invites Now' button.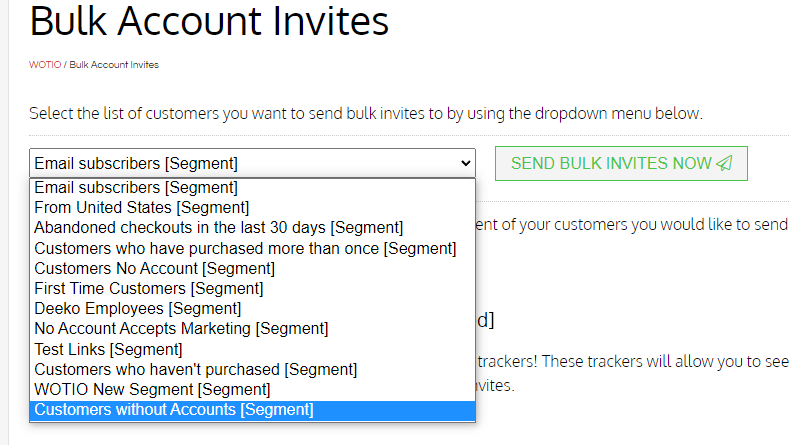 7. Confirm you want to deploy your invites by clicking the 'Yes, Send Invites' button.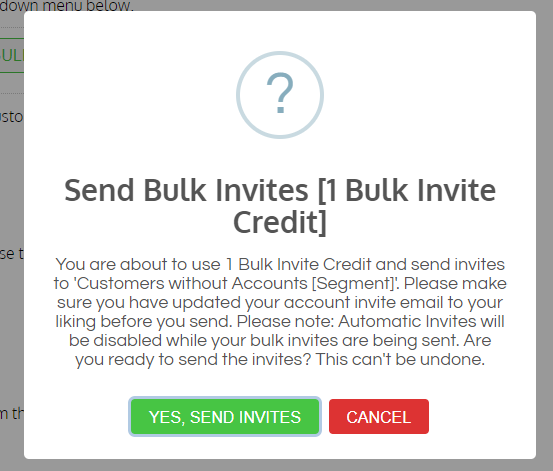 That's it! Your invites will be queued to deploy to your new customer segment!
For more information on managing customers, visit the official Shopify documentation.